To celebrate Pride, we've put together a (brown cow) stunning range of cocktails inspired by the queens of RuPaul's Drag Race UK!
Many Pride events are postponed for yet another year as the shady reign of Miss Covid comes to a close, so it's best to boots the house down with our sickening at-home serves.
Our in-house mixmaster Rob has used his creativity, uniqueness, nerve and talent to whip up a range of cocktails inspired by some of the queens from queer culture's foremost franchise.
Ready to recreate the Season One Interior Illusions Lounge experience?
In the legendary words of Ms. Kasha Davis –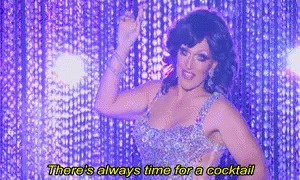 Tia Kofi Twist
Far from basic, the Tia Kofi twist is inspired by Season 2's regional queen and foremost Alan Turing impressionist Tia Kofi.
Though Tia is named after a certain liqueur & former UN general secretary Kofi Anan, we've focused on the more caffeinated side of Tia with this twist on an espresso martini.
You need a cocktail shaker for this one.
Makes 2
Ingredients:
Method:
Add the coffee rum and Funkin Espresso mix to your shaker and shake it up!
Pour into two martini glasses
Finally, drizzle Bottega Fior di Latte over the top of the mix for a creamy, sweet touch!
10s, 10s, 10s across the board!!!!
The Crystal Tuck
Glamorous, sparkling and… completely worthless, Crystal will see you now!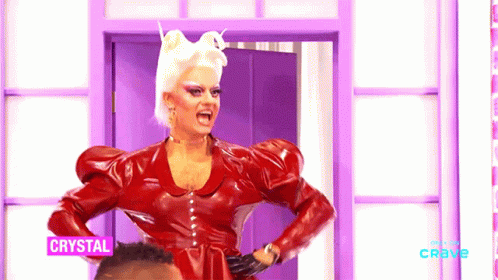 As a Canadian, Crystal was a bit of an odd-one-out on the first season of Drag Race UK, but Drag Race fans across the Commonwealth fell in love with Crystal's ground-breaking take on drag.
This Canadian Cocktail uses Crystal Head vodka, which is created in Crystal's birthplace of Newfoundland. The vodka is filtered through crystals for a super-pure spirit.
We've recreated the classic Vodka Buck serve with a Crystal twist…
Ingredients:
Method:
Start with your Crystal Head vodka and top to the top of your glass with Canada Dry ginger ale.
Top with a squeeze of lime juice and garnish with fresh mint and a slice of lime.
After a sip of this you will be lipsyncing your life to 'Oh Canada…'
🏴󠁧󠁢󠁷󠁬󠁳󠁿 Tayce 🏴󠁧󠁢󠁷󠁬󠁳󠁿
Category is……
Welsh excellence!
Inspired by season two queen Tayce, this cocktail layers up into a colour-infused sweet treat using some very fashionable ingredients. No baked beans, unfortunately.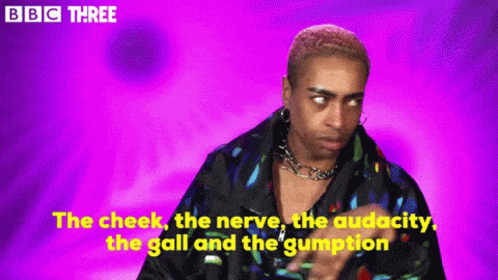 For a touch of the Valleys, we've selected a bottle from the Cygnet Gin range, distilled in Swansea.
Like Tayce herself, this cocktail sure turns out the looks.
Ingredients:
Method:
Fill a tall glass half-full with crushed ice and mix with 50ml of the Cherry Drop Liquor.
Top with the coconut colada
Finally drizzle over the Alize Blue Passion and watch the magic happen – red and blue clash to make majestic purple!
The best drink to have in your hand while reading your frenemies to filth.
"Fancy A Slice?"
We are not over Ginny Lemon's prophetic walk off the runway while dressed as a virus. The next thing you know….. Covid hit.
What did she know?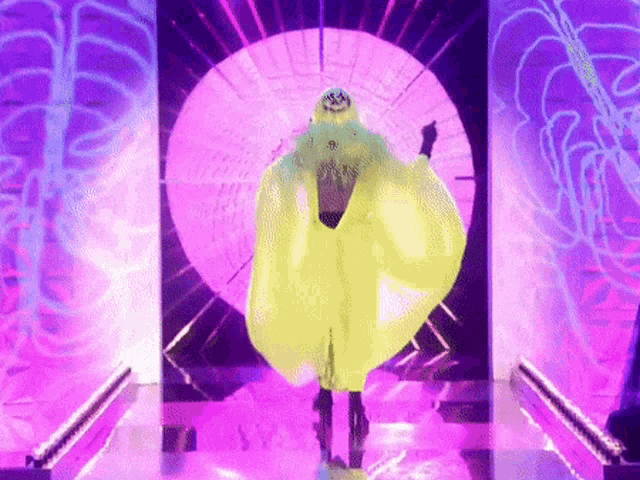 This lemony serve is inspired by Ginny's legendary run on the show, short and very sweet.
Ingredients:
Method:
In a tall glass with ice, start with your Sipsmith Lemon Drizzle gin and top with the Elderflower Tom Collins mix.
Give the drink a quick stir and garnish with lemon sherberts!
Shablam!
Bimini-Bon-Bon-Bellini
The favourite of season 2 and the winner of Miss Congeniality, Bimini is the super-creative queen with a glamour model vibe – we had no choice but to release the beast and honour Bimini with her own cocktail.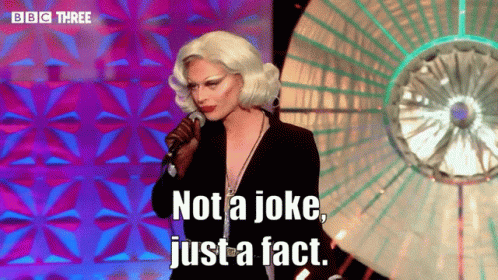 & yes, it's vegan!
Ingredients:
Vegan Strawberry Bon Bons
Strawberry Sherbert
Champagne glass
Method:
Rim the edge of the champagne glass with sherbet crystals
Add the Kopparberg gin and top up with sparkling Rose
Garnish with Strawberry Bon Bons on a cocktail stick rested on top
This is a sip of pure sweet glamour. Not a joke, just a fact!
The Baga
We couldn't leave without saluting Britain's most famous woman, Baga Chips MBE.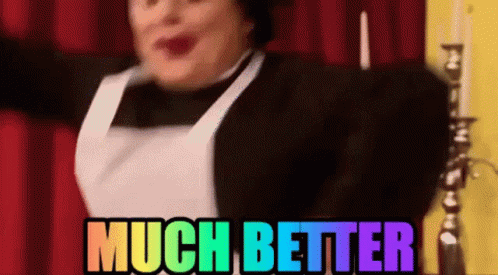 We needed to create something both stunning and class for the woman who is simply not for turning. Our Baga creation is therefore presented in….. a red solo cup.
Ingredients:
50ml Jatt  Life Forest Fruits Vodka
100ml Funkin Nitro Strawberry Daiquiri
100ml Lemonade
Shot of Fireball Cinnamon Liquor
Method:
Fill your solo cup with ice
Pour the vodka, daiquiri, lemonade and mix
Top up with a splash of rose prosecco
Pour a shot of fireball whiskey on the side
Shoot the fireball and cool down with the cocktail
After this you're gonna feel "much betta"!
So there you have it, our Drag-inspired cocktails to celebrate pride at home!
No tea, no shade, no Smirnoff Pink Lemonade! (Sorry couldn't resist…)