When you close your eyes and think of Baileys Irish Cream, what comes to mind?
Is it cosy gatherings with loved ones during the holidays? Your favourite Christmas Day tipple? Uncle Bryn getting excited over the legendary mint chocolate edition?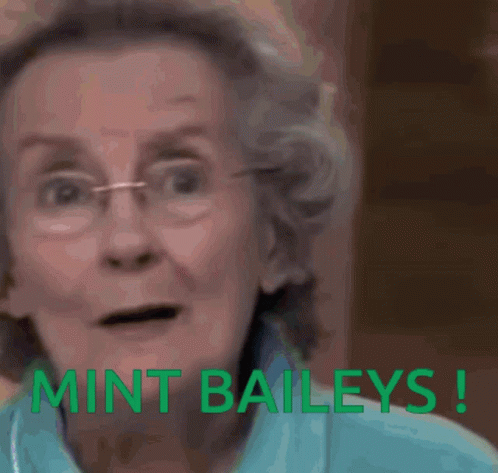 Disregard all that, Baileys is breaking out of the Christmas classic boundaries with its fabulous new Summer edition – Baileys Colada.
It may take a bit of mental strength to connect the warming Irish cream with hot summer evenings, but once you take a sip of Baileys Colada it will all make perfect sense.
The classic velvety Baileys base is now infused with the summery flavours of fresh coconut and zingy pineapple, making this a creamy tropical treat!
Just like the original, Baileys Colada tastes perfect served over ice. For a Summery touch, dip the rim of your glass in desiccated coconut and trim with a pineapple garnish for a pop of flavour. Best enjoyed while watching the sunset.
If you want to play more with this limited-edition flavour, here are more ways to serve up the highly anticipated release…
The Smoothie Serve – Fresh Baileys Pina Colada
Mix the creaminess of Baileys Colada with the tanginess of fresh crushed pineapple for a perfectly blended treat.
You Will Need…
Serves 2
3.5oz (100ml) Baileys Colada
250g Frozen Pineapple (or around two large handfuls!)
Chopped Coconut
Crushed Ice
Blender
How To Mix…
Add 1-2 scoops of crushed ice, your frozen pineapple and 3.5oz of Baileys Colada to your blender and blend until smooth.
Serve up in colada glasses and decorate with chopped coconut, sliced pineapple and a tiny paper umbrella.
The Boozy Serve – Baileys Summer Hard Shake
This strong glass of summer uses both white and dark rums.
We recommend Barcardi Coconut white rum to add another layer of tropical vibes. For your spiced rum, why not go for the deliciously dark Black Tears Spiced Rum to add depth to your serve?
You Will Need:
Serves 2
1.5oz. (75ml) Baileys Colada
1oz. (50ml) White Rum
1oz. (50ml) Spiced Rum
1oz. (50ml) Coconut Cream
150g Frozen Pineapple
Blender
How To Mix:
Add all your ingredients to your blender and mix.
Pour out into two tall glasses and top with crushed ice, adding a pineapple slice to the rim.
The Dinner Party Serve – Colada Cream Bowl
Finally, here's a creative way to serve up Baileys Colada – and a showstopping finish to your BBQ or al fresco summer dinner party. The fruit-infused sweet creaminess of Baileys Colada means it is an ideal dessert drink – so why not make it part of dessert?
You Will Need:
Serves 1
2 Scoops vanilla ice cream (coconut will also work perfectly)
100g frozen raspberries
1.7floz (50ml) Baileys Colada
Sprinkling of desiccated coconut
Fresh pineapple ring
How to Mix:
In a shallow bowl, add two scoops of your vanilla ice cream (or ice cream of your choice)
Sprinkle with frozen raspberries
Pour your 50ml serving of Baileys Colada over the top of the ice cream
Garnish with desiccated coconut and top with a fresh pineapple ring
Serve up quickly before the ice cream melts!
So there you have it, three brilliant ways to serve up the hottest liqueur of Summer 2021!